Everyone at Keller Williams has been incredible during our entire homebuying process! Dianne was a wonderful agent that we will be recommending to literally everyone we know moving forward, and her team provided us with clear instructions, prompt responses to any questions we had, and excellent service overall. We were extremely pleased with our experience with them!!
I cannot say enough good things about Dianne. I just purchased my very first home when I didn't think it would be possible. Dianne went above and beyond to find listings that fit my budget as a single mom and she did a great job. Ultimately I decided to move outside of the Denver metro area so I could get more house for less money and she stood by my side. Even though I purchased in Greeley, Dianne had no problems with locating homes and having her team make multiple trips throughout the week to ensure I found the right home. Dianne is so knowledgeable and made sure to walk me through everything step by step. I 100% recommend Dianne and her team for finding your home. I thought as a single mom this would be impossible, but it happened!
In 2021, we worked with Dianne to sell our home and to purchase a new one. Simply put, she was wonderful to work with. She minimized the friction of both transactions and went out of her way to make both transactions painless. She was very thoughtful strategically, which resulted in outcomes that we were quite happy with.
Dianne Goldsmith handled the sale of my condominium. I was impressed by her professionalism and efficiency, especially during a national pandemic. Dianne went above and beyond to complete what turned out to be a very challenging sale. I would whole heartedly recommend her. Thanks again for all you do.
Diane Goldsmith was so easy to work with. She helped immensely preparing our home for sale and apparently knew what she was doing. She sold it in less than a day.
Dianne was the absolute best. I joked several times while under contract that the process was going too smoothly! She walked me through any dense document thoroughly, explaining each clause clearly and completely. She was also always available to answer any questions that I had and was able to get everything done unbelievably quickly. Dianne coordinated and showed me my now home with just a few hours' notice, and had the offer drafted very shortly after I confirmed I was ready, on a Friday night. Do yourselves a favor and buy or sell with Dianne, and join me in joking about how smooth the process can be.
Dianne is an amazing real estate agent, she truly understands that her clients' needs and desires are of the utmost importance, and she works very hard to ensure that every client is pleased with the final outcome of the real estate process. Dianne's clients get her undivided attention and advocacy. Dianne is the superwoman realtor, she is responsive, knowledgeable, outgoing, and compassionate. She is certainly a companion you would want on your home buying journey and I would recommend her to anyone who needs her expertise on their own real estate journey. Thank you, Dianne!
We really enjoyed working with Dianne and the rest of the Rivera for the sale of our home. We could tell right away once we met her that we would be in good hands. She was prepared with a detailed understanding of comparable homes and the current market so we could get the best value for our home and sell quickly. Dianne is great about keeping in touch, makes you feel at ease when you talk to her, responds quickly, and will give you detailed and attentive responses to any questions you have along the way. I really didn't know what I was missing in an agent with my previous home sales.
Getting your house ready for sale is a time intensive process! But Dianne and her team helped us get vendors lined up to make that as stress free as possible. We met her colleagues Sidney and Melodee who helped coordinate vendors and run open houses, and we as clients felt the benefit of having a team that supports each other.
Can't say enough good things, so I'll just close by saying that I'd recommend Dianne to my family and closest friends without hesitation.
Dianne and her team are incredible. They are knowledgeable, responsive, and work very hard to meet all needs and requirements of their clients.
I was not living in Denver when I put my condo on the market. Dianne made regular trips to the condo to ensure it was ready and looking its best.
A water pipe burst during a freeze, flooding my condo. Dianne and her team were all over it coordinating repairs, finding vendors, negotiating better rates for me. I could not have sold my condo with her and her team. Truly a great experience and would recommend the Rivera Team to anyone.
We worked with Dianne to buy our first home about 2 years ago and were very impressed with how professional and friendly she was. We had our first child this year and decided to move closer to family, half way across the country. We didn't even think twice before calling Dianne to help us sell the very same home. It was a very stressful time for us, there was a lot going on and everything was moving very quickly! She made selling our house the easiest part of it all. She's extremely prompt and cares about her clients. Dianne really went above and beyond for us both times we worked with her. I would highly recommend her to anyone looking to buy or sell!
Dianne was fantastic! Her and her team were very thorough and thought of everything; they took all the concern and stress off my shoulders. Thank you so much for making everything so easy!
We had the most wonderful experience with Dianne! Not only is she knowledgeable and well-versed in the rapidly changing Denver market, but she consistently went out of her way to make the process of listing & selling our condo as easy as possible. She was extremely understandable and flexible with  our busy schedules, and made sure to make the process a seamless once. We look forward to the opportunity of working with Dianne again in the future!
Dianne was both our buyer and seller agent. She was excellent all around. On both fronts, she made the process understandable, easy, and not intimidating. She's also very easy going and fun to work with. As seller's agent, she marketed our house well. We had to do very little. I'm not even  sure how to describe what she did because it just happened. As buyer's agent, she showed us exactly what we were looking for. She was a great advocate, represented our wishes, and got us what we wanted in dealing with the sellers of our new house. I recommend Dianne to all of my friends and would work with Dianne again in an instant! 
Dianne Goldsmith and her team were absolutely exceptional! Dianne did an excellent job of listening to what we wanted, needed, and preferred to avoid. From there, she curated an excellent profile for us and helped guide us through the process. Dianne and her team were always available to help and quickly secured viewings for us. Once we found something we liked, Dianne took the time to explain every step we needed to complete and was patient with my many questions. She always brought up points we would need to consider, and offered solutions to any issues we encountered. Her wealth of experience helped us put forward a strong offer that suited our needs. I could not be happier with the timeliness, professionalism, and outstanding service Dianne Goldsmith and her team provided to us. I cannot recommend her enough!
I was hesitant to try someone new. I planned to use a past realtor that I'd enjoyed in the past. However, Dianne was at an open house that my daughter went to. She sent me listings before I was actually ready, watch was awesome to allow me to see the market. When I was getting ready, I sent Dianne an email and the next morning she already had my favorites scheduled and was in contact with me for a plan. She was so quick, responsive, flexible, informative, honest and had my back through the entire process. This was my 5th time buying a home and using a realtor. She's by far my favorite, and I'd recommend her to everyone I care about. She exceeded my expectations, and I'm positive this is just who she is!
I highly recommend Dianne Goldsmith if you are looking to buy or sell a home. Dianne is detailed, thorough, and extremely knowledgeable. She is an advocate for her buyers and someone I will trust for all of my real estate needs now and in the future. I can't say enough great things about Dianne. No one is better in my opinion.
Dianne is excellent! She is professional and understands the market. She keeps in touch and was extremely accommodating to my schedule. She listened to my needs and met every expectation. I would recommend Dianne to anyone looking for their next home.
Dianne is very easy to work with! She works around your schedule and gets back to you quickly. Right away it is very obvious that she has lots of experience and enjoys what she does. This was our first home purchase and I will definitely call her again for future real estate needs!
Dianne is by far, the most dedicated, passionate, knowledgeable and engaged realtor we've had the pleasure of dealing with, and we've dealt with a few. We strongly recommend her! You can't miss. We worked with Dianne for almost a year due to the tight market here in Denver plus we kept changing  our minds. She's tenacious! Her dynamic personality, business acumen, responsiveness, honesty and good nature make her one of a kind. Not only was she our trusted realtor, she has become one of our favorite people. Without her guidance, expertise, ingenuity and insight, we would not have found our great place in Applewood!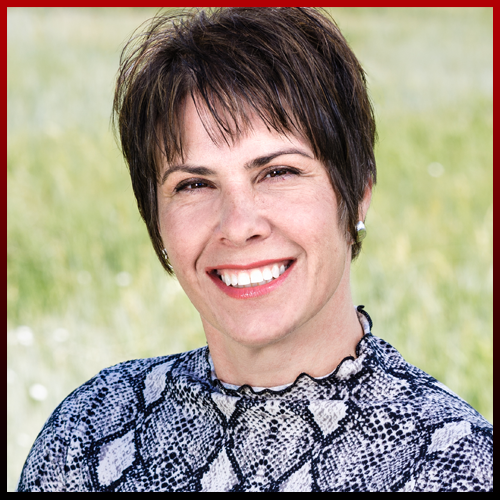 THINKING ABOUT BUYING OR SELLING?
We'll create a custom strategy that meets your needs and goals.
Text or call me with your questions.
.
DIANNE GOLDSMITH 
303-249-7415
[email protected]